Documentation is a very important aspect of a recruitment or admission procedure. So, the candidates looking for a job or college admission must have a soft copy of various documents related to their skills, knowledge, and expertise. These soft or scanned copies of documents can be further converted into hard copies very easily.
If they lose the scanned copy of their documents for some reason, they can scan their docs easily using a paper scanner app. That's pretty simple and time-saving. Finding the best scanner app for iphone is not too difficult these days. App Store are filled with such products.
Through this post, we want to address best scanner app for iPhone that's perfect for your frequent docs scanning requirement. We'll list down the best document scanner apps.
So, let's get started on this!
Why Should You Download a Scanner Application?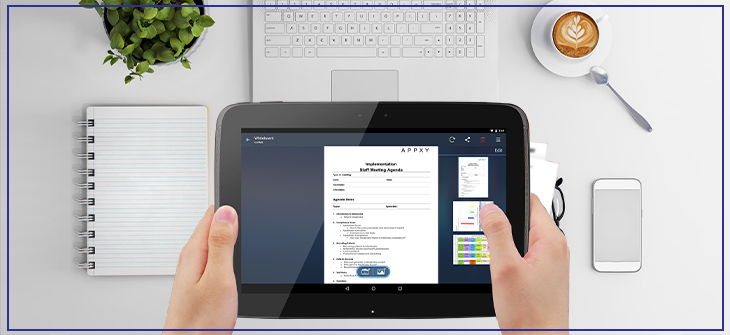 Before deciding on the best scanner app for iphone, you should know about its uses and importance. You should know why you need to download such applications. Though the installation is usually free, you should know about the different uses of a mobile app. The best document scanner app comes with various features and functions that are crucial for users.
Enlisted are the top reasons why you should use a scanner application:
1. Easy to Use
Document scanning is fun using a scanner app. Moreover, a doc scanner download doesn't take too much of your time. Developers add a decent UI to the app design and make it user-friendly. Users keep exploring the navigation structure and various functions of the app, so the app must be easy to use and encourage user actions.
2. Require Less Space
Even a top scanner app doesn't require a bigger space on your device. Moreover, it doesn't affect your device's RAM as used occasionally. No one keeps scanning a file on a regular basis. That's why these are lightweight applications that are not going to impact your device performance.
3. Multiple Functions
The best scanner app provides you with features of editing, renaming, and sharing a scanned document with immense ease. It has got many other sub-features and functions that can be helpful for the user in resolving his/her issues. Multiple functionalities often attract more users and don't let you switch to other options available.
4. Free to Use
Many doc scanner applications are free to use. However, the users can pay some price to use extra features available on the app. The best scanner app for iPhone is also free to use and free to install. That's why the demand for such applications is increasing exceptionally in the app market.
5. Better Sharing
By using the best scanner app for iphone you can easily share your docs or someone else's docs with a job authority or an educational institute. It is a doc sharing integration solution that's found in many applications and you can share your documents with anyone in touch.
So, these are some of the top reasons why you should go for the best document scanner app for iphone and recommend such apps to others as well!
Top 5 Document Scanner Apps for iPhone Users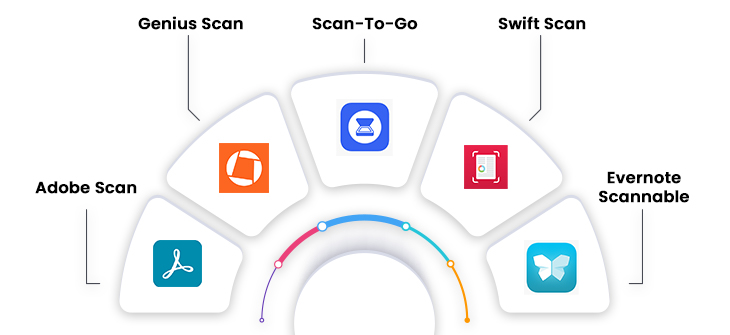 iPhone users are consistently increasing across the world. Even though the device is quite expensive, people are crazy about its brand value. Therefore, the camscanner Apk for iOS is becoming very popular among developers and app users. The users are either looking for a build-in app or a third-party scanner app on their device.
Enlisted are the leading apps to review for your doc scanning needs:
1. Adobe Scan
Adobe is a highly renowned brand among graphic designers and general users. It provides a free scanning facility to smartphone users. However, their PC-based products charge a specific amount from the users. The software enables users to scan a document and save the file in PDF format for free. It is surely the best scanner app for iPhone devices.
2. Genius Scan
That's another amazing scanner app for iPhone but comes with a little payment plan. The users need to pay a one-time fee and use it for a lifetime. The application allows users to save their docs in PDF and JPG format as well. To enjoy all the features on this mobile app, you must register yourself for a paid plan.
3. Scan-To-Go
This is the most used camscanner for iPhone available on App Store. Additionally, it is a very trusted and secure scanner application installed by millions of users in India and globally. It can extract important text from an image and let you save the corresponding document in the form of a PDF.
4. Swift Scan
Swift scan is 2 steps ahead of other scanner apps. It offers users the option of sharing and saving their docs via Google Drive, Dropbox, iCloud, and Amazon Drive. That means the users have open access to their docs using any device. They can open the document anytime anywhere and using any device. They just need an internet connection to do so.
5. Evernote Scannable
The last one on our list is Evernote Scannable and it provides a classic experience for the users who want to scan their important documents. It provides an auto-crop function for helping the users save time and effort editing the original image of the doc. It allows users to save the document in both JPG and PDF format.
Final Thought
So, these were some of the best document scanner app for iphone. You can find many other options on the App Store as per your convenience and requirements. Using a scanner app will help you get a clear insight into what you're looking for. Install a particular application today and have a detailed experience!