UAE is the crown of the middle eastern region. The country provides ample job and tourism opportunities for natives and outsiders. Additionally, the country is a great contributor to annual smartphone sales around the world. The Android users are comparatively higher than the iOS users in the UAE. However, both platforms are doing great business in the country. Consequently, the app developers in the UAE are often concerned about the Cost to Develop a Mobile App.
This cost may vary from one app to another. However, new app companies in the UAE want to know the average cost of app development in Dubai. The city is home to a great number of mobile app development agencies. The Cost to Develop a Mobile App can also vary among these agencies. Start-ups and new companies want to approach the best agencies that could deliver a good product at a reasonable price.
The project budget of start-ups is often limited and they want the best services in that budget. Initiating a mobile app business in Dubai is surely a smart move, but getting a good app development service is equally important. So, the Cost of a Mobile Application should also be convenient. In this post, we're going to discuss the ideal cost of mobile app development in Dubai and the various factors affecting this cost. Let's get started!
Factors Affecting App Development Cost in Dubai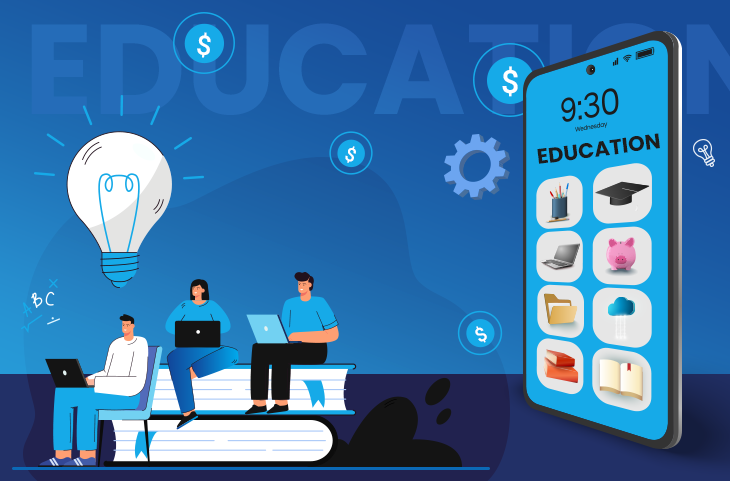 Tech start-ups are contributing notably to the annual GDP of Dubai. According to a report of Accenture, on average, these start-up app companies contribute $14 billion to the UAE's economy every year. So, the demand for Dubai-based apps is also increasing day by day. As a result, the Cost to Build an App is decreasing in the city. That's because the demand is high, and due to the emerging app development providers, the supply is also high.
As such, the price of the service comes down. It is a fair economic concept. Here are the top factors affecting the app-building cost in Dubai:
1. App UI
App UI is an important design component that's very crucial for user engagement. Therefore, it needs to be free from complications and should promote user interest. Building an interactive UI can help you retain app users for a longer period. As such, app companies introduce new and innovative UI functions for the mobile app. These innovative UI elements require some project investment.
2. Backend Development
Backend development is required for the apps and websites to be built with traditional methods. Traditional methods are required to build highly customized apps. However, nowadays, the developers use advanced App Development frameworks and CMS to avoid backend development. It also reduces the total Cost of Mobile Applications.
3. Emerging Features
The contemporary features differentiate your mobile app from others and the users prioritize your mobile app over the competitors. As such, adding new features may bring more traffic and conversion for your online goods and services. But it also raises the Mobile App Development Cost for your project.
4. Post App Maintenance
Mobile app development doesn't stop at the app launch. It is required as long as the app exists on the app stores and the internet. So, the Mobile App Development Cost is an ever-going expense for the app companies. But the companies can minimize it in the future as the developers are required to make little changes after the app launch.
As such, the Cost of mobile app development in Dubai keeps fluctuating over time. You can follow different approaches to control the cost of your app-building project from time to time!
How to Control the Cost of App Development in Dubai?
Moving further, you can review various tips and tricks to control the cost of your app development project. Not only in Dubai or UAE, but you can also use these tips to cut your app-building costs in any other city in the world. Go through these essential aspects and control your app building cost today:
1. Choose 3rd Party Services
Setting up an in-house app-building department is a flop idea for a newly established company. Approaching a 3rd party app development firm can surely help you save your money and understand the project outcome thoroughly. The Cost to Develop a Mobile App can be reduced as 3rd party app development firms have got years of experience and suggest ways to create an app for limited investment.
2. Approach Freelancers
Freelancers work solo and can provide the same level of services at a lower cost. They can either charge on per hourly or daily basis. Some of them also provide full project completion services but nowadays freelancing platforms provide them full security regarding such projects.
3. Conduct Research
You can research before deciding the Cost to Build an App as such. The research will be about finding the best budget-friendly mobile app development services in Dubai. Make use of the internet, search engines, local listing, or directories to find the app development firms with the best user rating and reviews.
4. Select the Right Niche
Some business models are already cost-effective. Hence, creating a mobile app for such businesses become more cost-effective. Mobile apps like kids' education, low-end gaming, online chatting, etc., don't require a massive client investment. Moreover, these apps are also able to generate notable ROI for the business investment. You can simply reduce the Cost to Build an App in this context.
5. Choose Simple UI & UX Design
Initially choosing a simple UI/UX design for your mobile app can help you reduce the cost of app development. Moreover, simple design attracts more new smartphone users. You can build a potential market for your mobile app right after the deployment. In the future, you can add more style and uniqueness to your mobile app when you start earning impressively.
Wrapping Up
In this way, you can build a budget-friendly mobile application in Dubai. For reducing the Cost to Build an App you must decide on your business objective first. It will help you analyse the true budget that you need for your development project. On average, the cost of app development ranges between $20,000 to $50,000 in Dubai. So, what's your mobile app development plan?