Gaming enthusiasts have many expectations from the existing mobile game industry. The mobile game industry is consistently gaining fame since the introduction of smartphones. Technologies like AR andVR have equally contributed to the rise of mobile game popularity. The corresponding gaming devices are bringing a whole new experience for modern users.
Nowadays, mobile games are giving high competition to PC games because mobile games are often free to use, convenient, entertaining, and user-friendly. Users don't need to learn about specific keys or joystick buttons anymore. Earlier, they faced difficulties related to PC and Gaming Consoles. Even today, if you play PUBG or some other FPS using a joystick on your mobile, you can face issues. A mobile game development company prefers touch response.
Touch keys are very simple to adapt and get used to. That's why mobile gaming professionals often use the touchscreen to play. They also customize their touch layout while playing an FPS such as PUBG Mobile, COD Mobile, Fortnight, Free Fire, etc. Both Android and iOS game development solutions include such customization options related to specific games.
Through this post, we'll discuss why mobile games are expected to rule the gaming sector in the future. We'll also discuss the various features and characteristics that set them apart from PC and console games!
Introduction to Mobile Games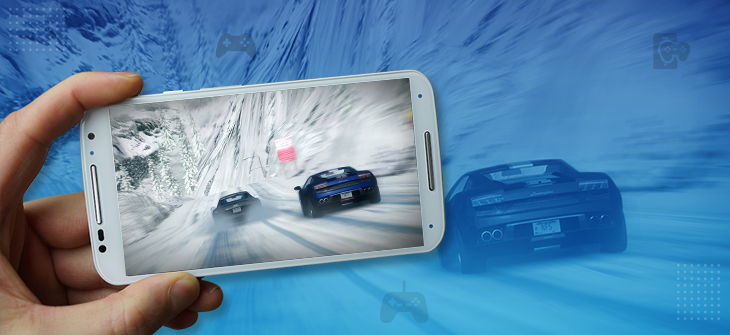 Mobile games are nothing but application software that promotes huge user participation. People install a mobile game to play it, not just review. Before smartphones, Nokia and Samsung were major players in the multimedia market and delivered various mobile games. Those games were not as popular as smartphones and failed to fascinate the users.
The demand for physical keypad devices has come down. You might have reviewed the case of Nokia and Blackberry failure. Smartphone games are ruling the app stores these days. Candy Crush Saga is the leading example to review as such. It has crossed 500 million downloads worldwide and has generated a revenue of $1.19 billion so far. Both Android and iOS game development solutions are influenced by the existing smartphone market.
Why Mobile Games Will Impact the Future of Gaming Industry?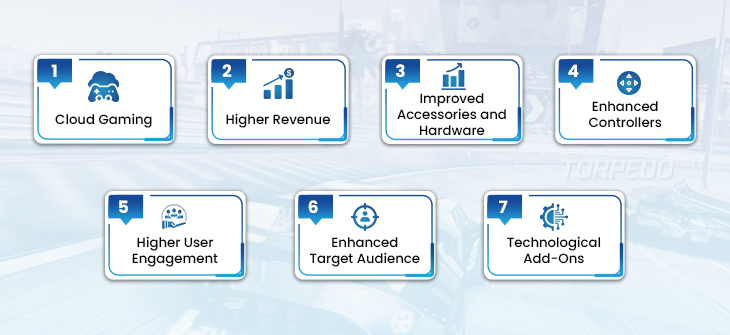 Smartphones are introducing various modern and innovative mobile games through app stores. These games are coming up with advanced integration features and enhancing the user experience impressively. Android game development services are getting more client preference over iOS because of more demand for Android devices. However, iOS is also doing well in the mobile game market.
Let's review the various points that project the impact of mobile gaming on the future gaming sector:
1. Cloud Gaming
In developed countries like the US, UK, Canada, and Australia, cloud gaming is easily available. Mobile gaming is expanding to the PC gaming experience through such cloud platforms. Various cloud-based applications are available on Google Play and App Store providing multiple online games. Roblox is a fine example of such a cloud-based gaming platform. You may also try NVIDIA GeForce Now, Google Stadia, or Play Station Now to play high-end PC games on a smartphone.
2. Higher Revenue
Mobile games have the potential to generate more revenue than PC and Console games. These games are highly affordable and easily accessible. Moreover, FPS games like Free Fire and PUBG have started providing a PC-like gaming experience to global gamers. Smartphones have truly changed the video game market in the last decade. Last year, mobile games brought revenue of more than $93 billion globally.
3. Improved Accessories and Hardware
When we talk about mobile games, we don't need to worry about hardware maintenance. Mobile games are played on smartphones these days. There's no need to connect an external device or display. Smartphone has got a big display where users can enjoy their favourite games and movies. A mobile game development company also suggests various accessories to be integrated and provides services accordingly.
4. Enhanced Controllers
The controllers and control systems in a video game decide the level of user participation. In mobile games also, controllers play a crucial role in user engagement. The mobile game control systems are not limited to touch screens. The players can also connect an external joystick and play as per convenience. So, mobile game development offers a lot more than your expectations.
5. Higher User Engagement
Mobile games rank 2nd in terms of user engagement after social media apps. Smartphone games are more engaging than ordinary games on keypad devices. Better user engagement can bring a better outcome for the future mobile gaming industry. Every mobile game development company focused on bringing more user engagement into the picture.
6. Enhanced Target Audience
Earlier, video games were used to facilitate kids and teenagers only. Now they're liked by adults and old-ages as well. That's all because of smartphones and tablets. No one is required to set up a gaming console like old days. They can simply install a game from an app store on their device and get started with their friends and family. As such, mobile games have expanded their target audience in the last 10 years.
7. Technological Add-Ons
Mobile games also undergo updates and improvements over time. When you play games on PC or console you don't get an option of integrated updates. Here mobile games entirely steal the show. Users may update them over time and enjoy advanced and innovative features. New and advanced features bring more traffic and user engagement to your mobile game.
In this way, you can think of a brilliant future for the mobile gaming industry and invest in a relative product. Mobile games can help you establish a great business opportunity!
Final Words
Mobile games are introducing a new era of entertainment and eSports and are doing great business in the app market. These games have set up a new industry in just 10 years and are further growing enormously. You may also find different ways to monetize your gaming application and earn for your business investment.