App markets are witnessing the introduction of new healthcare and fitness apps. These apps are improving the existing lifestyle of people. Demand is very high for such business models and therefore many companies are searching for telemedicine app development solutions. The clients are also interested in knowing the cost of such projects.
Especially, start-ups and new companies want to know the development cost of telemedicine software. Every project has a cost to establish and complete. If you have an idea of that cost, you can further decide to either start or leave the project.
Moreover, you can go through this article to get the cost of telemedicine app development step by step,
Let's started,
Must-Have Features in Telemedicine Apps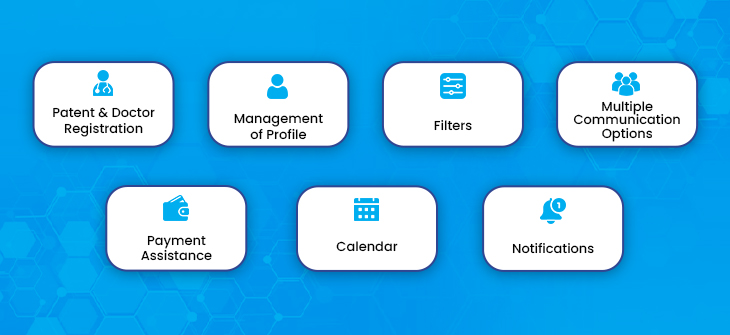 these apps are used to buy medicines and get information regarding a particular medication prescribed by your doctor. Last year, the market for such apps has raised by 26%. It is further anticipated that the market is going to touch the $475.5 billion mark by 2026 that means the telemedicine app development sector will grow remarkably in the future.
Enlisted are some important features of such telehealth apps:
1. Patient & Doctor Registration
There could be two versions of such telemedicine apps. The first version is for patients and the second for doctors, or you could simply merge the two versions into one app. You can go for any of the solutions you like as per your project budget and target audience. Making a clone version of a mobile app requires extra expenses though. Patient and doctor registration have got different processes.
2. Management of Profile
Both doctors and patients can manage their profiles from time to time. They could also get in touch with one another anytime anywhere. Their profile consists of their health status, qualifications, work experience, and expertise. Expertise can be further divided into various doctorial practices like- Heart, Eyes, Dental, Bones, Skin, etc.
3. Filters
The telemedicine app development solutions are also focused on customization that are important for patients who want dedicated care and support. That's why Telemedicine apps provide special filtration options to the users. The patients could customize their searches as per their health issues and get instant results. This could help them overcome an emergency condition.

4. Multiple Communication Options
This is another important aspect that consists of Voice Call, Chatting, and Video Calling features. Telemedicine app developers must add various channels of communication for both doctors and patients. They must have a great conversation so that an ideal treatment could be served. Sharing the right information is very crucial for patients to get the right doctor advice and prescription.
5. Payment Assistance
Payment gateway integration is getting common in various sorts of apps. Even education apps have got their online courses to sell out. For that, mobile app companies need to provide various payment options to the users to save their time in the case of an emergency. Telemedicine app development Company provide Bank Transfers, UPI Payments, eWallet Transfers, and various other payment mediums.
6. Calendar
This feature is also used by patients and doctors together. Both need a proper date and time for an appointment to work on a health issue together. To add such features, app development assistance becomes very important and incurs a specific cost. Every telemedicine app development service has a cost that app companies need to undertake.
7. Notifications
Notifications play an important role to inform the doctors and patients about their appointments and meetings. Moreover, notifications inform when the patients and users are supposed to update their apps. This helps the users to stay updated on the top app features that could improve their health. So, the feature of notifications can't be neglected.
All these features and functions together affect the cost of telemedicine app development for such projects.
Telemedicine App Development Cost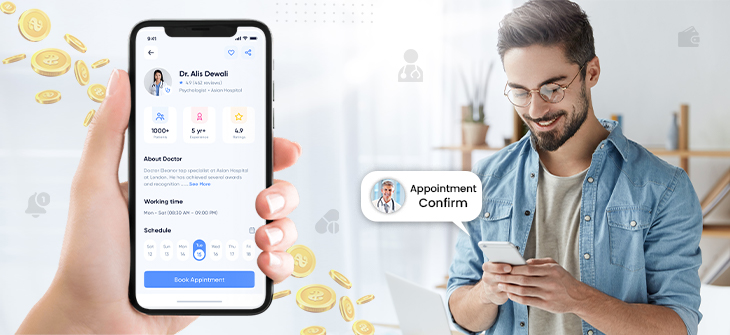 We've already discussed the different functions that contribute to a Telehealth app development cost. Now let's talk about various tools and techniques used to create such apps. These tools and frameworks also incur a specific cost that the app company has to face. The developers can advise you regarding the corresponding cost and the frameworks used. An ideal telehealth app development are incomplete without these tools.
The developers need a Programming Language, Database, Framework & API, Frontend & Backend Tools, and more. Some of these tools may be open-source and free to use, still, the developers invest their time and effort in building the mobile app and deserve their service charges. In this way, you can define the cost of your Telehealth app development project.
The minimal viable product (MVP) cost of a new application in this niche can vary from $50000 to $80000. It may take 2-6 weeks for experienced developers to build such a mobile application. The deployment of modern technology like- Blockchain, AI, and IoT may also affect the overall cost of development!
Wrapping Up
Investing in a relative app development project can raise enough user popularity for your app. Anyone can have a severe health issue in the future and therefore telehealth apps like- AmWell, MDBox, Teladoc, and LiveHealth Online are contributing to social welfare. we hope this informative article will help to start your telemedicine app development project.