The internet has become the prime source of information these days. The technology is promoting various eLearning apps and websites for kids, teenagers, and adults. Even toddlers are learning from such apps in a fun way. Mobile apps and websites are the leading sources of information regarding various subjects.
New clients and entrepreneurs want to invest in a corresponding business model. eLearning apps are bringing higher traffic and conversion from different user categories. That's why new app businesses are interested in eLearning App Development and want to serve global students and teaching professionals. However, they need to face a development cost and introduce a good investment plan.
Every app development project needs investment to generate effective results. Tutopia is a brilliant eLearning app to get inspired from.
In this post, we'll discuss how much does that costs to create an elearning app like Tutopia. Furthermore, we'll also get a detailed insight into Tutopia's business model!
About Tutopia eLearning App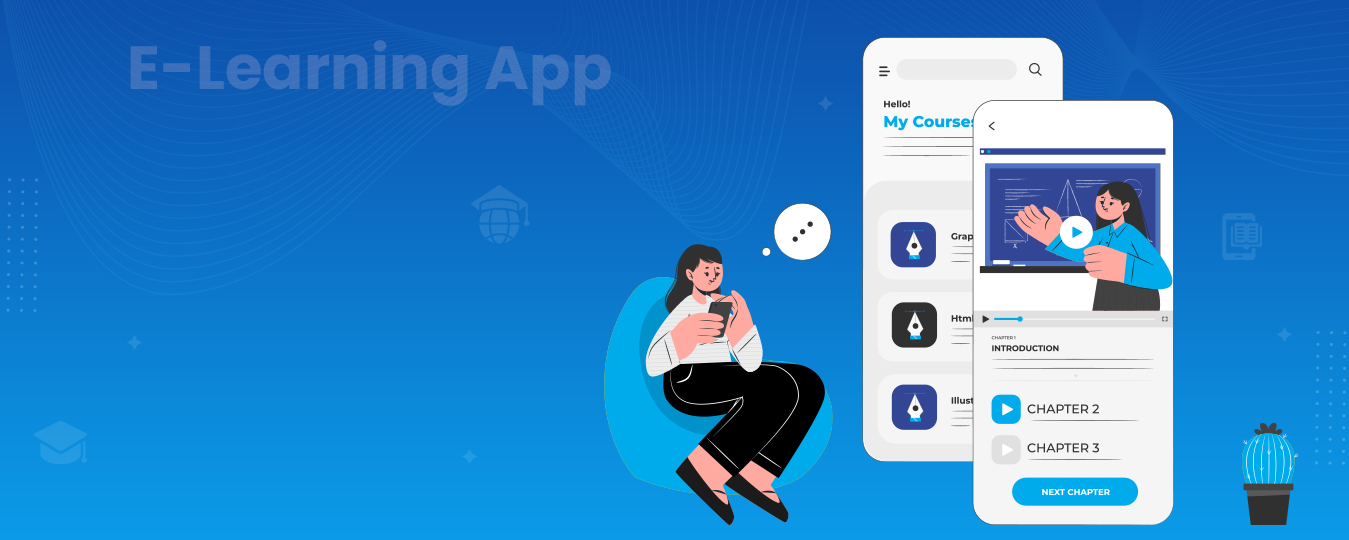 Tutopia is an online learning app business based in West Bengal India. It established its business operations in the Covid19 pandemic outbreak in 2020 when schools and colleges were facing frequent restrictions to open. The company took it as a great opportunity to serve Indian students and came up with a brilliant eLearning app idea.
Tutopia initially focused on Bengali students and introduced all their courses in the same language. However, now the company is targeting students across all India and providing multiple services including- Audio/Video Classes, Animated Classes, Live Sessions, and 3D Graphic Learning. Such eLearning app development projects require a good project investment.
In the next section, we'll discuss the various factors affecting the cost of eLearning app development like Tutopia. Let's proceed!
Factors Affecting the Cost to Develop Tutopia Learning App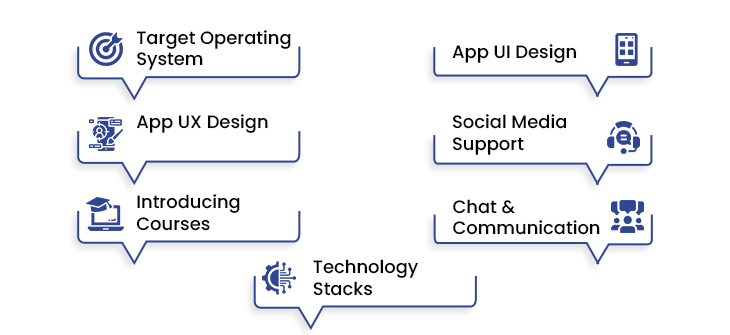 The cost of app development often depends on different aspects. Even if you're creating a small size chat application for a local audience, you may face a variety of costs for development. To develop an eLearning App like Tutopia, you may witness other unique factors affecting the project cost.
However, you may also analyze the given below factors responsible for your project cost:
1. Target Operating System
This is the leading factor contributing to the project cost. Every mobile app target one or multiple OS. The 2 main OS to consider is- Android and iOS. However, some applications also target Windows and Linux OS. These OS have their separate app stores where mobile applications need to be deployed. While deploying a mobile app, the app company has to face some costs. Different operating systems have different costs.
2. App UI Design
App designing is a very crucial step and incurs specific costs. The developers have to work with a design team and exchange information regarding client prerequisites. Additionally, they have to make sure on modern trends and user preferences address the app UI. This could take time and effort on the developer's end. Consequently, the eLearning App Development Company incurs a particular cost and shares the requirement with the client accordingly.
3. App UX Design
Online learning and education app companies also ensure a better user experience. They need to raise user participation and accessibility on such apps. Especially kids and toddler participation. Kids often get bored studying or learning something. That's why eLearning Mobile App Development Company pay high emphasis on UX design. UX design consists of various elements and buttons that encourage user action and contributes to the overall cost.
4. Social Media Support
Social Media platforms are generally used to market a mobile app. If you're creating a website for your eLearning app, you can use social media to promote your website as well. Likewise, your project cost increase, and investment doubles. For deploying paid ads on Facebook, Instagram, Twitter, and LinkedIn, you might face more expenses. Most app businesses invest in social media marketing as it brings faster results.

5. Introducing Courses
eLearning Apps have to introduce new and fresh courses over a period. This can also contribute to the overall project cost. The teachers and faculties who provide such courses charge a particular fee from the education app. Though some courses are also provided for free, app company has to face issues if the course doesn't get ample recognition among learners. It raises the cost of course research for the app company.
6. Chat & Communication
The developers also have to integrate advanced features to enhance communication between teachers and students. Students may have doubts regarding the lectures and notes available in the app database. eLearning App Development Services should be smarter as per user demands and preferences. Some eLearning apps have started providing chatbot assistance and the businesses are ready to incur relative project development costs.
7. Technology Stacks
Tech-Stacks are an inseparable part of every app development process. These technology stacks consist of various- Programming Languages, Frameworks, Tools, and Techniques used for building a mobile application. So, you need to make sure that a perfect tech stack is selected for your mobile app type. A tech stack also requires some project costs because many online tools and frameworks are not free to use. However, they are usually affordable.
On average, it may cost you somewhere between $50000 to $70000 for developing a compelling eLearning app like Tutopia.
Final Thought
In this way, you can Consult with eLearning App Development company to cut the costs efficiently. We suggest you go for a proper app development and design company if you're incorporating a start-up business model. These app development companies have got the expertise to bring exceptional outcomes for various client requirements!