How To Upload a Mobile Application on Google Play Store?
Android platform is the biggest platform accommodating smartphone applications. It is the most used smartphone and tablet OS and is continuously growing.  Google Play is the leading store for Android apps. More than 2.5 million apps reside on Google Play. So, it is the best platform for app businesses that target Android device users.
Google Play is used by a huge audience and therefore provides for millions of apps.
In this post, we'll guide you step by step how to publish app on Google Play.
Let's get started!
How to publish an App on Google Play?
Upload a android app on Google Play Store can be challenging and time-consuming for beginners. If you're uploading an Android app yourself, you can follow the enlisted steps:
1. Create a Google Play Developer Console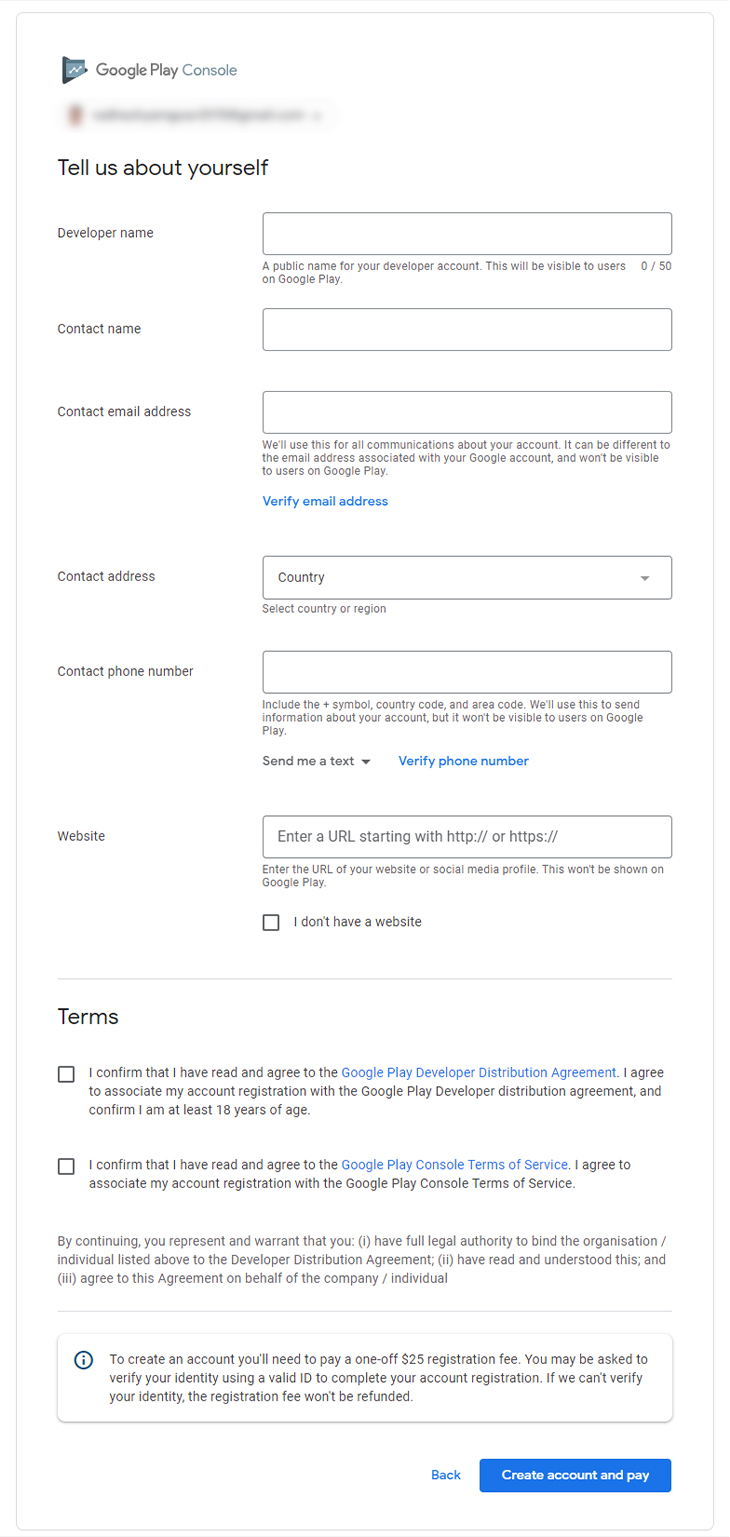 If you're the developer, go to Google Play Console. After that, you need to Create an account from where you could manage your app upload. You have to pay a one-time (Cost) fee of $25 and get started right away. The account you open takes nearly 48 hours to get active.
2. Link the Account to Google Wallet Merchant
Android app development service is usually focused on a monetization model. If your mobile app idea promotes in-app purchases, you must link your admin account with Google Wallet Merchant. Open your Google Play Console and go to Reports > Financial Reports > Set Up Merchant Account Now.
3. Build the App & App Store Listing
Moving further, you need to open the "All Application" tab on your admin console. Then, go to- Create Application > Drop Down > Default Language > Enter App Title > Create. After that, you will proceed to a store listing where you can add your product details comprising- Language, Title, and Short Description.
4. Upload APK to Google play and Content Rating
APK files include various mobile app content formats that are accepted by Android OS. It stands for Android Package and you must upload it on your Google Play Developer Console. Further, you should give an initial rating to your mobile app by reaching out to the menu on the left side of the console.
5. Fix the App Pricing
The next step is to fix the app price in case you don't want to offer free installation. Go to the left of your admin console and select Store Presence. After that, you find the option of Pricing & Distribution. Further, you can select the options as per your preference.
6. Now, Publish the App
Before you publish the app on Google Play, make sure whether it requires any beta testing or alpha testing. If not then you can simply go to the "Production APK" option and "Upload Your First APK". You can also take a preview before ultimately publishing the mobile app.
Wrapping Up
We hope these steps by step instruction will help you to publish your app on Google Play Store easily. Google Play is a very potential app store for start-ups as well as large-scale businesses. If you want to bring market disruption with your mobile app idea, upload your mobile application on Google Play Store today.